The near-vertical rise in gold over the last month led to extremes in sentiment. Nervous investors began to chase prices, and that almost always precedes a violent correction in precious metals.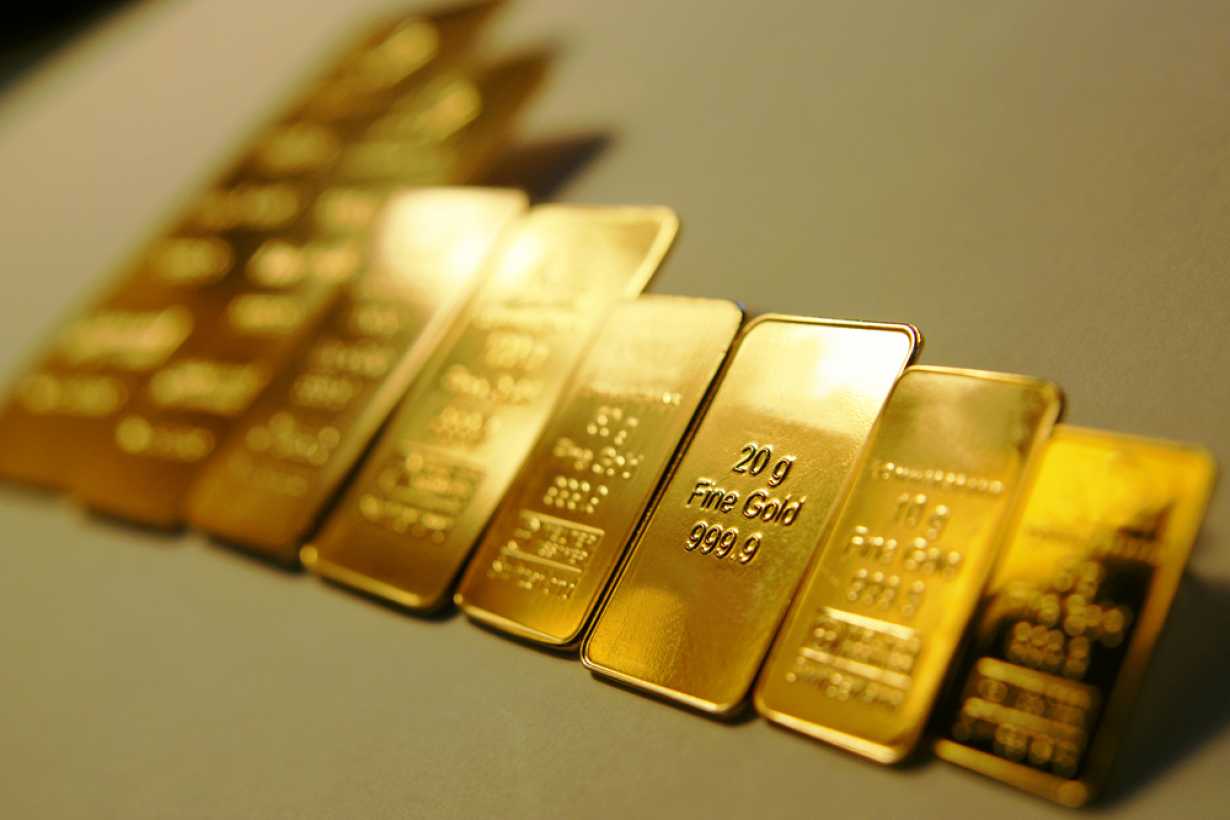 Last week we saw the potential for a spike high in gold and silver surrounding Friday's employment report. Prices peaked at $2089.20 on Friday and began to correct. With the spike high now complete, our work now supports a multi-week correction into September, followed by another powerful rally.
Our Gold Cycle Indicator (GCI) peaked at max cycle topping (450). Prices are starting a multi-week corrective phase. The next buying opportunity will likely arrive in September when the GCI slips below 100.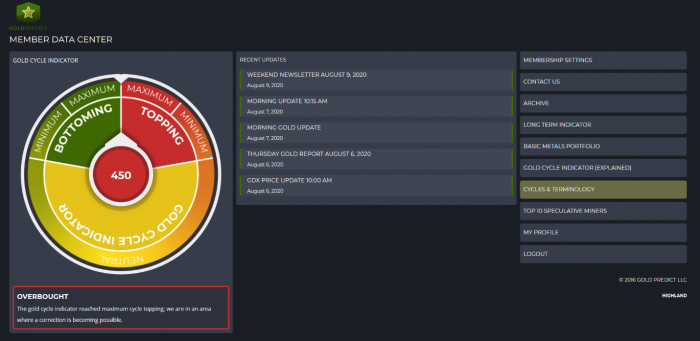 GOLD DAILY TARGETS
Gold completed a spike-high last week, and this is the beginning of a multi-week correction. Primary support arrives at $1775, with a secondary target closer to $1670.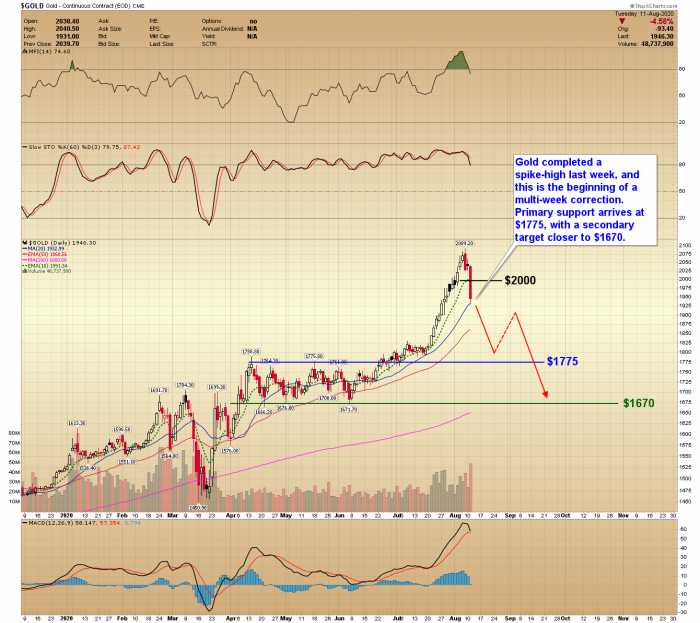 SILVER DAILY CHART
Silver prices are melting down after the brief parabolic rise. Initial support arrives near $22.50. A retest of the $19.00 breakout area is plausible in September.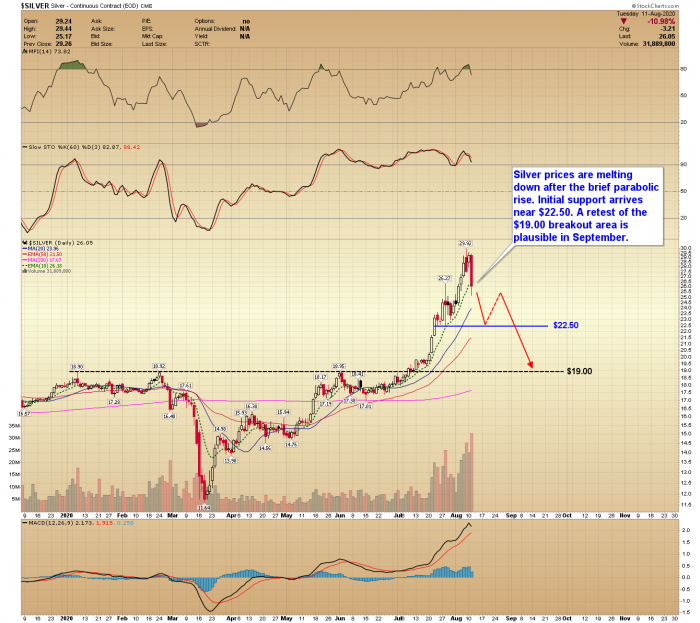 GOLD MINERS (GDX)
Miners closed below our sell trigger ($44.02) on Friday. Prices are collapsing and could reach our initial target ($37.00) quickly. After that, we see a potential buying opportunity coming in near $31.00.